Triobike Mono - Lightest and Safest Cargo Trike in Canada!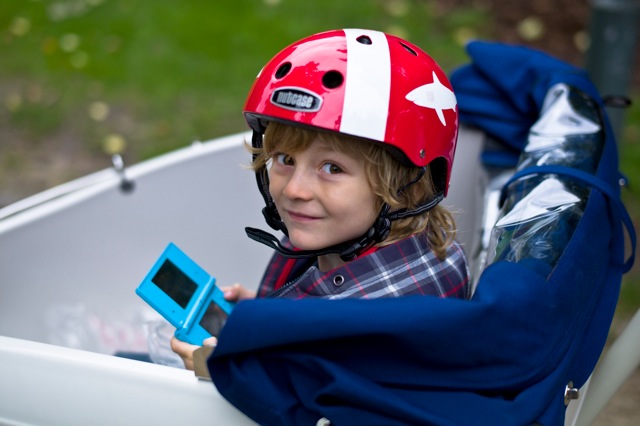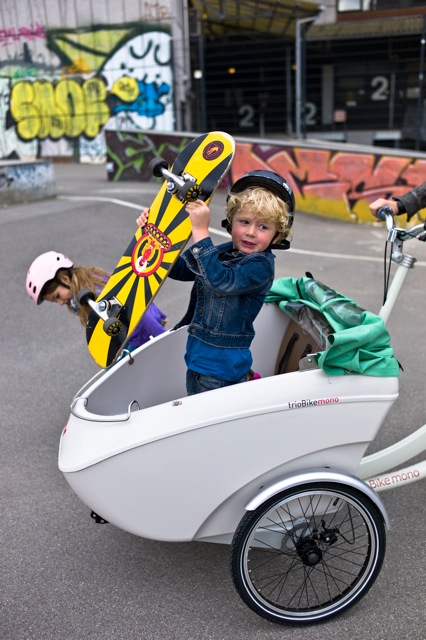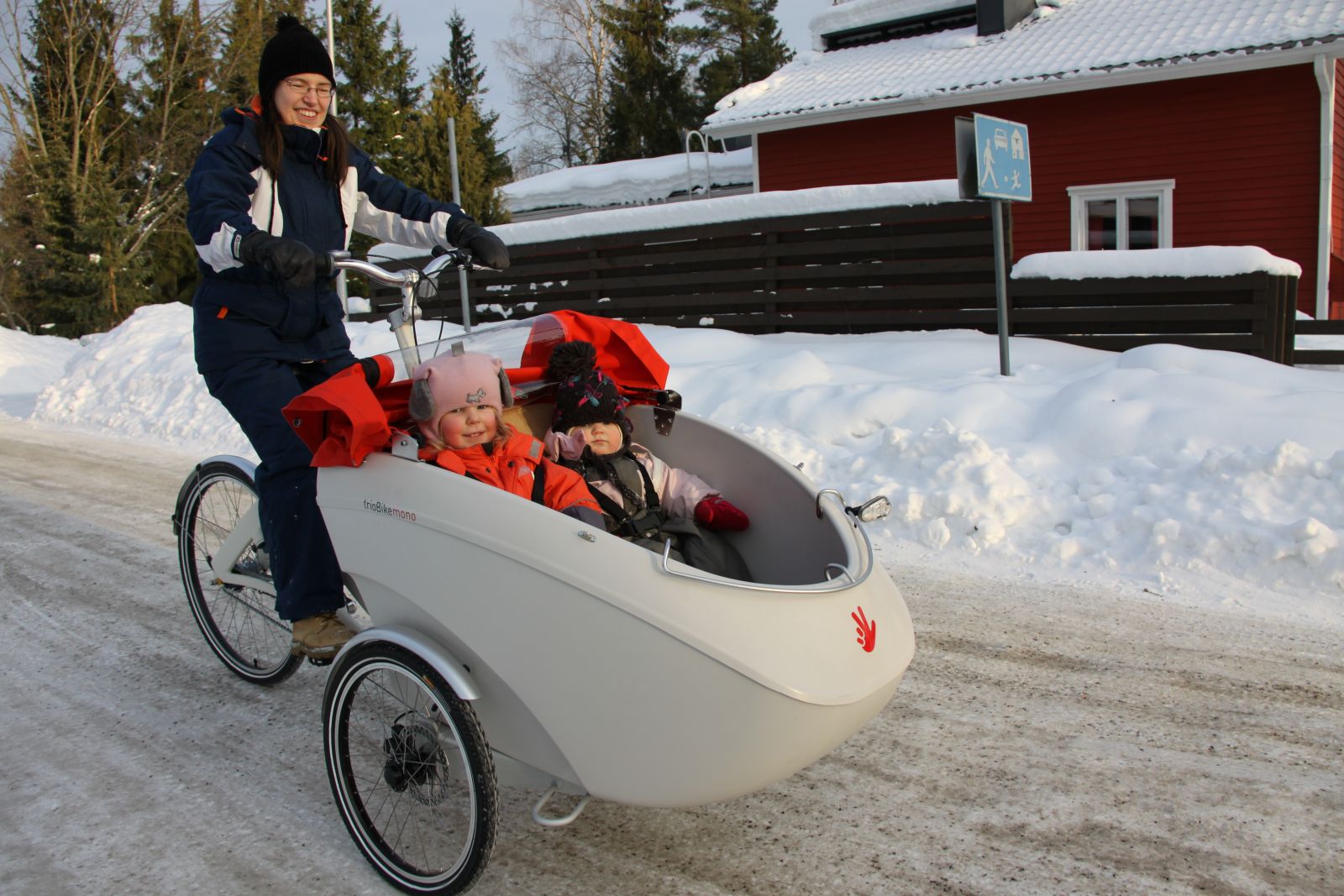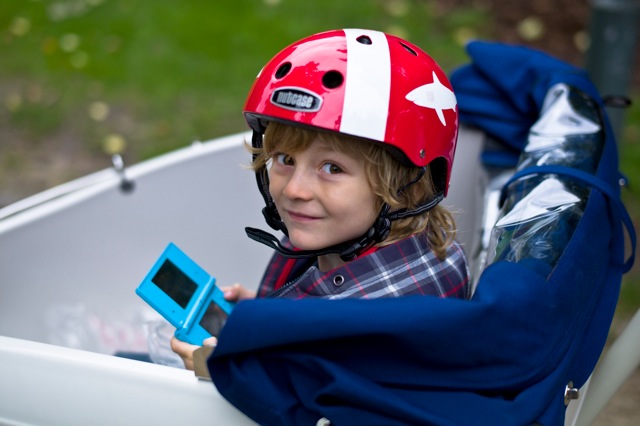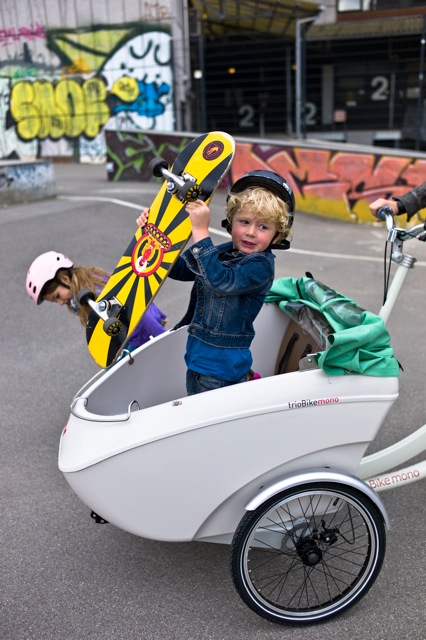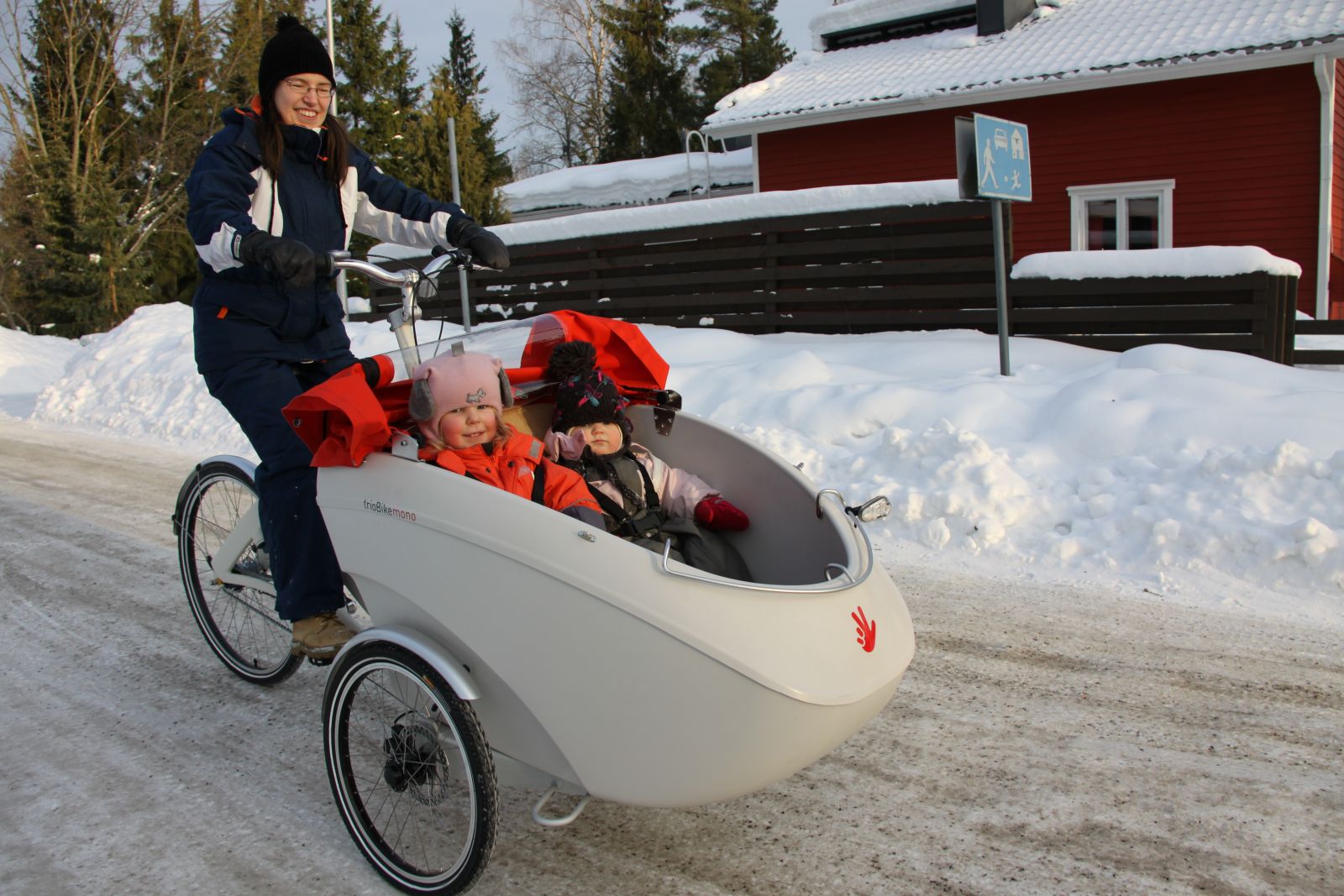 Triobike Mono - Lightest and Safest Cargo Trike in Canada!
Included;
The seat and hood

Local pick up in Montreal available
Shipping and assembly;
We always ship fully assembled on a pallet

Unless there is a promotion, a freight cost of $150 to $500 applies depending on your location in Canada
Special orders;
This applies if the product is out of stock

Double check to see if we are expecting a new shipment

The freight cost for 1 unit from Denmark is $1200.00

There is an added 5% duty on top of Canadian sales taxes.

Lead times can vary, but expect a minium 4 weeks
2019 Pre orders promo and instructions;
Great opportunity to reserve your new bike and spread payment into 2019

An upfront deposit of 35% is required and the balance before shipping to you

You can choose your colour

Shipping and assembly is FREE!
The Triobike mono is one of the world's lightest three-wheeled cargo bikes. The aluminium frame and plastic pod weigh just 31.5 kg. The pod is crafted in one seamless piece to be tough and safe and all materials are free from heavy metals and harmful chemicals. Create your perfect Triobike mono cargobike with a colour palette of up to 648 beautiful combinations and enjoy maintenance that's as easy as a two-wheeled bike. Triobike mono is the safest, easiest and most stylish alternative to buying a car.
build up
FRAME: aluminium 7005
BOX:
vacuum formed ABS
PU foam – sandwich
REAR WHEEL: 26"
FRONT WHEELS: 20"
dimensions
LENGTH: 225 cm
WIDTH: 91 cm
BOX:
WIDTH: outside 80 cm, inside 74 cm
LENGTH: outside 113 cm, inside 83 cm
WEIGHT: 31.5 kg
MAX PAYLOAD ON THE FRONT BOX: 110 kg
OVERALL MAX PAYLOAD: 240 kg
HEIGHT FROM SEAT TO ROOF: 62 CM
components
BRAKES:
Tektro hydraulic disc brakes on front with parking lock,
Shimano roller brake on rear
GEARS:
Shimano Nexus 8 speeds internal hub
SEAT POST:
Ø: 31,6 mm
LENGHT: 450 mm
STEERING DAMPER: one included
SADDLE: triobike gel
CRANKSET: aluminium
STEM: adjustable
HANDLEBAR
HEIGHT: ground up 117 cm
WIDTH: 65 cm
2-year guarantee
If there are any product faults within the guarantee period of two years (and if the fault is not due too irresponsible handling of the product on your part) then the guarantee is your security for quick assistance free of cost. Bring your invoice and receipt for payment when you contact your dealer or local bike shop. If information on the invoice has been removed or changed, then Triobike reserve the right to deny carrying out the guarantee. The guarantee only applies to errors in the material, shape/design or functionality. The guarantee does not cover periodic control and inspection, repairs or changing of spare parts that have been destroyed due to wrong use or handling of the bicycle. This guarantee does not influence your legal rights. If no legal law is relevant, your rights are restricted to the contents in the guarantee.
Triobike guarantee that your product is without errors in materials, shape and functionality at the time of purchase. You are covered by a 2-year warranty. The warranty is valid when showing the original invoice. The following items are not covered by the warranty: tyres, tubes, spokes, chain and rims.
Triobike cargo bike dealer Vancouver, Montreal, Toronto, Ottawa, Calgary and all of Canada.